Fans Leave AEW Arena Ahead of ROH Tapings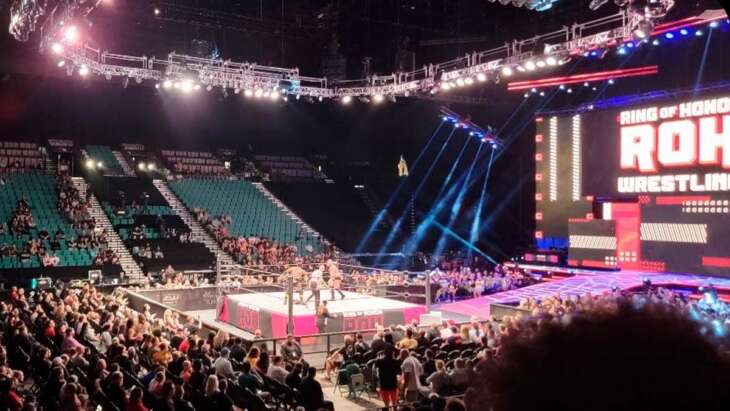 As previously reported, last night in Las Vegas, Nevada, AEW held a total of three events, with Dynamite live and recordings of the next Rampage and future editions of ROH Wrestling.
However, as can be seen in the image above, many were the fans who left the MGM Grand Arena before the end of the ROH taping, which was the last part of the trilogy of shows.
Apparently, many fans got tired of the several hours of programming, since adding everything, about 4 hours were spent by AEW to carry out the set of recordings, leaving before the end.
To stay on top of everything that goes on in the world of Pro Wrestling, follow Wrestling Mania on social media and don't miss a thing. Twitter and Google News.