IMPACT! (05/25/2023) – Full Coverage and Results!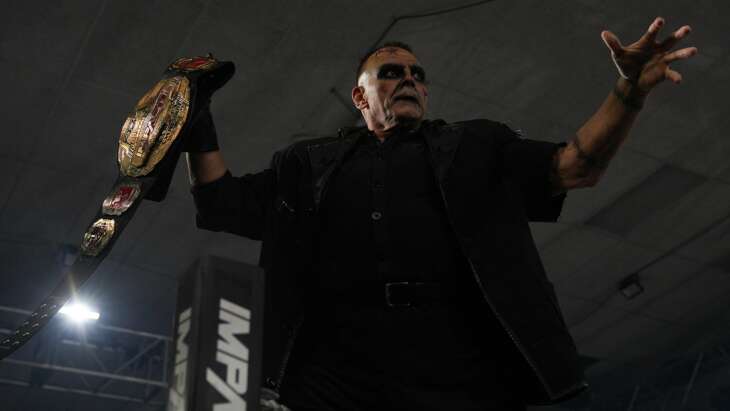 This Thursday night, AXS TV will broadcast another unprecedented episode of IMPACT Wrestling directly from Cicero Stadium in Chicago, Illinois.
The highlight of the show is the match between Chris Sabin and "Speedball" Mike Bailey. Jordynne Grace will clash with Alisha Edwards, and Angels will represent The Design against Rich Swann.
See all this and much more, today, starting at 8 pm, in the real-time coverage of Wrestling Mania.
Live coverage:
Singles Match: Mike Bailey vs. Chris Sabin
– Sabin lands a "Cradle Shock" on Bailey, followed by a pinfall.
Tag Team Match: Sheldon Jean and Kenny King vs. The Decay (Crazzy Steve and Black Taurus)
– King hits Steve with a "Royal Flush" followed by a pinfall.
After the match is over, King takes the microphone and addresses the Chicago crowd. King expresses that he is very happy because tomorrow in Under Siege he will kick Aldis' British butt for the first time. Nick tells him that he doesn't even know who he is, that he's desperate to make a name for himself off of him and that he's just a bitch. Aldis takes off his jacket and wants to get into the ring to give him some good shots. Jean goes down to give him but Aldis takes him off. King calls him to the ring but he escapes and sings to him that tomorrow he will break his ass.
Singles Match: Taylor Wilde w/ KiLynn King vs. Jessicka
– Taylor performs a "Wilde Ride" on Jessicka, followed by a pinfall.
King joins Wilde in beating up a confused Jessicka, but Courtney Rush, an old friend of Jessicka's, appears out of nowhere and tackles the villains with submissions and makes them run away before giving each other a deep hug. Backstage, Jessicka tries to explain what happened with Rosemary but she wants nothing to do with it and assures her that she is there for a good adventure.
Singles Match: Angels w/ Deaner and Kon vs. Rich Swann w/ Sami Callihan
– Swann lands a "450 Splash" on Angels, followed by a pinfall.
Deaner and Kon attack Swann after the match and Callihan tries to save him, however The Design members outnumber them and end up dominating the attack.
Deonna Purrazzo is interviewed by Gia Miller backstage and comments that she will give Jordynne Grace the benefit of the doubt after what happened last week when she accidentally attacked her. Alisha Edwards interrupts to try and stoke tension between Deonna and Jordynne, stating that she will find out who Grace really is.
Killer Kelly and Masha Slamovich fight backstage and Slamovich knocks Kelly out by choking her with a power cord.
Singles Match: Jordynne Grace vs. Alisha Edwards
– Jordynne lands a "Grace Driver" on Edwards, followed by a pinfall.
Dirty Dango cuts a promo in which he criticizes the current situation in the wrestling industry and states that if there were more men like him, he wouldn't worry about it and believes he is a star. He ends up saying that Santino Marella is a joke that worked in 2010 and insults Joe Hendry.
Singles Match: John Skyler w/ Bryan Myers and Jason Hotch vs. Chris Bey w/ Ace Austin
– Bey lands a "Art of Finesse" on Skyler, followed by a pinfall.
IMPACT World Champion, Steve Maclin, strides into the ring, asserting that his former rival PCO is out of action due to injury. Now, he's here to reveal his new adversary for the upcoming event, Under Siege. Maclin brings forth Champagne Singh, escorted by Shera. When Singh attempts to speak to the audience, he's met with a wave of antagonism from the Chicago crowd. Shera hands Singh an extensive list of individuals he wishes to express gratitude towards. However, before he can proceed much further, Scott D'Amore makes his entrance.
Singh remarks that they can't officially schedule the match at this moment. Scott promptly notifies them that the proposed bout won't be taking place. He clarifies that his intention isn't to load the odds against Maclin, but rather to ensure that the world champion title goes to the best performer in the ring. Scott expresses his belief that Singh is far from being that person, and accuses Maclin of turning the title into a farce. As long as Maclin consistently defends his title and proves his worth, Scott is content with him being the champion. Maclin counters, insisting that he had proven his worth at Rebellion, only for Scott to grudgingly hand him the title after his victory.
Scott admits his past mistake and proposes to mend their strained relationship. He assures Maclin that if he successfully defends his title at Under Siege, he will respectfully present him the championship title. Maclin refuses the proposal, stating that such an opportunity has passed. Maclin demands respect and dismisses the significance of Scott's role. In response, Scott removes his headset and glasses. He agrees to ceremoniously award Maclin the title if he emerges victorious on Friday. Scott further announces that there will be no replacement for PCO. Maclin wonders how Scott can guarantee PCO's presence.
Suddenly, the arena darkens, and PCO appears in the ring. He dispatches Shera and Singh. Maclin attempts to attack PCO with the title, but PCO wrests it from him. Maclin makes a hasty retreat, leaving Singh to suffer a powerful slam. In a last-ditch effort, Maclin tries to reclaim his title, but PCO retains possession and triumphantly raises it high, signaling the end of the show.
End of show.
To stay on top of everything that goes on in the world of Pro Wrestling, follow Wrestling Mania on social media and don't miss a thing. Twitter and Google News.