The beginning of the end for Roman Reigns?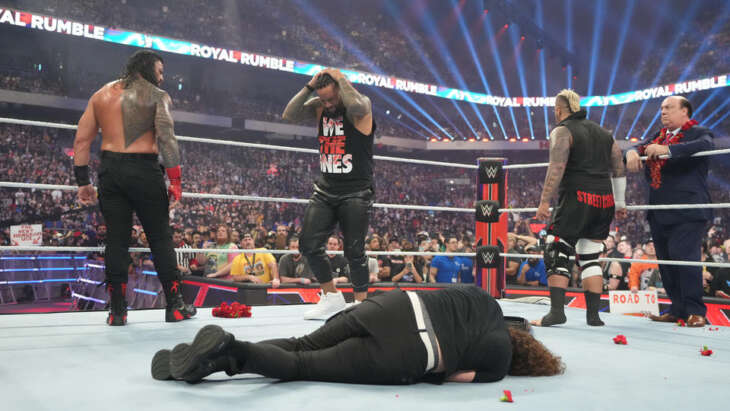 Being quite sincere, I agree with many analyzes I saw on the internet about what the WWE Royal Rumble was, which for many was underwhelming, mainly because of having Triple H in its creative command, but what cannot be denied is that the segment The end of the show was a perfect mastery.
The performances of everyone involved, from Sami Zayn, Roman Reigns, Kevin Owens and even Paul Heyman, were memorable moments of an event, which because of this scene worthy of Hollywood, will never leave the minds of fans in general.
Now, it obviously remains to be seen what will happen to Bloodline, which is exactly where the article focuses. In my humble opinion, I believe this is the beginning of the end for the group and perhaps Roman Reigns. Jey Uso has already made it clear after the event that he intends to leave the group, but even if he doesn't, it will be almost impossible to keep the same focus on fighting to keep the tag team titles with his brother Jimmy, who immediately turned against Zayn at Royal Rumble.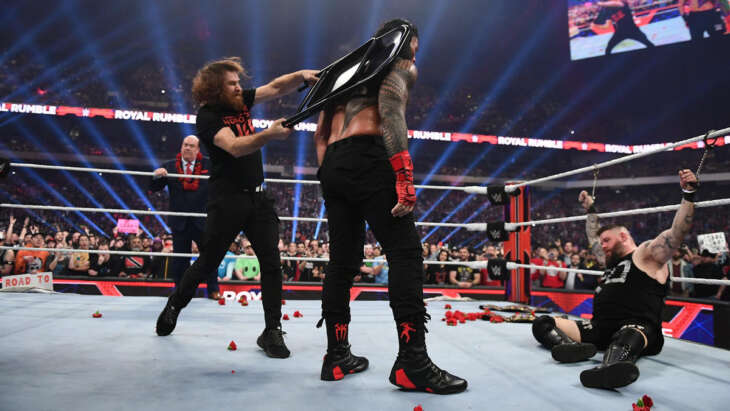 WWE knew how to work to the millimeter in the possible fall of Bloodline, as they will not lose their future matches due to lack of performance or because they are inferior, but due to emotional issues of a crumbling empire. I believe that Reigns' aggression will increase even more in the Road to WrestleMania, which tends to hinder him even more.
Unfortunately, I don't see Zayn in the main event of WrestleMania, as this place is already occupied by Cody Rhodes, but I see him having a memorable match in Elimination Chamber against Reigns. Now I leave a warning: Fans will clamor for Zayn at WrestleMania, just as they did with Daniel Bryan in 2014. Obviously, eight years ago the scenario was different, as Batista, winner of the Royal Rumble, was not even close to the public just as Cody Rhodes is today, however, I see Zayn fronting "American Nightmare" in most tastes, whether it's cohesive or not.
Returning to Roman Reigns, it is impossible to believe that he will be defeated at WrestleMania, as it will be difficult to create a champion of the same caliber in the near future, however, in case that happens, there is already an "excuse" ready.
To stay on top of everything that goes on in the world of Pro Wrestling, follow Wrestling Mania on social media and don't miss a thing. Twitter and Google News.